Paver Patios, Decks & Walks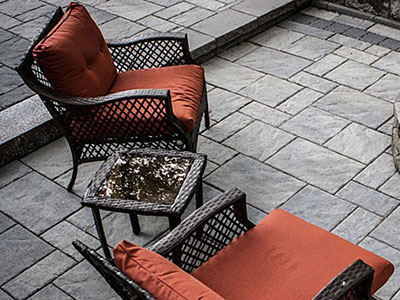 Northeast Stonescapes is the paver patio, deck and walk specialists throughout greater Boston, MA. We have been design and installing custom paver patios, decks and walks for many years for both residential and commercial landscapes. Our quality paver installations have gained us a great reputation within the paver industry. We recommend the use the best paver materials on the market; the Belgard range of interlocking concrete paving stones.

Using such quality and aesthetically pleasing pavers provides our clients with stunning paver patios, decks and walks. They are also installations that will last a lifetime for they are extremely durable materials. Our team of professional paver installers will transform the look of your landscapes and increase the curb appeal tenfold.


Paver Patios
The addition of an outdoor living area such as a patio is one of the most popular additions nowadays. There is good reason for this. A paver patio provides you with an instant extension of your living room space into the outdoors. This has become so important to homeowners who want to get much more out of their outdoor space than ever before.

Northeast Stonescapes can take your paver patio to the next level by also installing an outdoor kitchen or fire pit. This will allow you to cook some great meals outdoors amongst all of your guests all year round. We can change the way you use your outdoor space and make it work for you. Paver patios look amazing and will complement your landscape setting.


Decks
Is your pool area in need of some floor covering? Well how about you let Northeast Stonescapes install you a pool decks with the use of Belgard Pavers? You will be delighted with the range of choices that you have when it comes to design and decorative options. These pavers are available in a wide range of colors, shapes, sizes and textures. We can custom design a paver deck that will be completely unique to your property.


Walkways
Paver walkways will enhance the look and function of your landscapes. Let us install a great walkway with the use of Belgard's stunning range of interlocking concrete pavers. These pavers are the best in the market today. They not only look amazing but they perform very well also. They can withstand all types of weather conditions and create very strong load bearing surfaces. This makes them perfect for both residential and commercial walkways.

Northeast Stonescapes can custom design and install any type of paver project you may have in mind. With a team of certified paving contractors you can be assured that our installations are top quality and will stand the test of time. Don't hesitate any monger and contact us today for a free project estimate. Also take a look through our project gallery where you see some great examples of some stunning paver patios, decks and walkways!