Masonry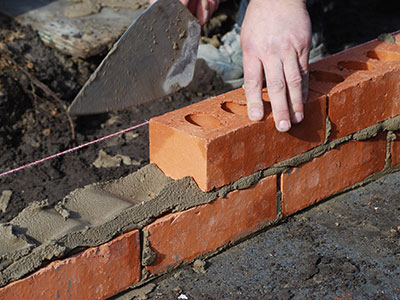 Masonry features play a crucial role in landscapes for several reasons. First, they provide structural integrity, ensuring the stability and durability of various outdoor structures such as patios, walkways, retaining walls, and fireplaces. Second, masonry adds aesthetic appeal, enhancing the beauty and visual impact of the landscape.

With a wide range of materials, colors, and textures, masonry allows for endless design possibilities that complement the surrounding environment. These installations offer functional benefits, such as creating defined spaces, improving accessibility, and providing seating areas.

Northeast Stonescapes, Inc. is a leading provider of masonry services in Hingham, MA, and we provide a comprehensive range of solutions to residential and commercial clients. With our expertise, dedication to quality craftsmanship, and commitment to customer satisfaction.


Range of Masonry Services
Our team of skilled professionals is proficient in working with a wide range of materials, including brick, stone, concrete, and more. We understand that each project is unique, and we take the time to understand your vision and requirements.

From stunning brick patios and walkways to exquisite stone fireplaces and retaining walls, we can bring your ideas to life. We are known for our commitment to providing customized services tailored to your needs. Clients have their preferences, budget, and timeline. We work closely with you to create a personalized plan that meets your expectations while staying within your budgetary constraints.

We believe in using only the best materials and techniques, sourcing high-quality materials from trusted suppliers to ensure the longevity and durability of our masonry installations. Whether you prefer the timeless elegance of natural stone or the classic charm of brick, we have the expertise to work with the materials that best suit your project.

Our team stays updated with industry trends and techniques to deliver outstanding craftsmanship. We combine traditional masonry methods with modern techniques to create structures that stand the test of time and exude beauty and charm.

We provide our clients with services that offer great value for their investments. Our transparent pricing ensures you receive an accurate estimate upfront, allowing you to plan your project accordingly. Our team works diligently to maximize efficiency without compromising quality, ensuring you get the best results within your budget.


Comprehensive Masonry Services
We are here to assist you if you require masonry installations for new landscapes or upgrades to your existing outdoor spaces. Our experienced team can transform your ideas into reality, enhancing the beauty and functionality of your property.

We pay attention to detail, professionalism, and commitment to exceeding our client's expectations. With Northeast Stonescapes, Inc., you can rest assured that your masonry project is in capable hands. For more details about our comprehensive outdoor masonry services, please don't hesitate to contact Northeast Stonescapes, Inc.

You can contact us directly at (617) 947-3543. Alternatively, you can submit your requests and inquiries through our convenient Online Form. Rest assured, one of our dedicated team members will promptly contact you to discuss your specific requirements. We look forward to assisting you with all your big and small masonry projects.