Cleaning & Sealing - Patios, Walkways, Masonry Surfaces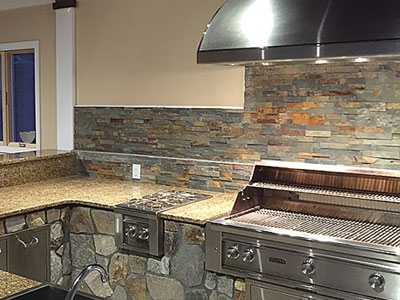 Northeast Stonescapes, Inc. offers exceptional services for cleaning and sealing patios, walkways, and various masonry surfaces. As proud members of our community, we take great pride in providing top-notch service and ensuring the longevity and beauty of your outdoor spaces.

When it comes to cleaning and sealing, we understand the importance of proper maintenance to preserve the aesthetics and functionality of your outdoor surfaces. With our expertise and extensive knowledge in the field, we employ proven methods and utilize the best cleaning products tailored to the specific surfaces we work on.


Range of Cleaning and Sealing Services
Our company knows that different surfaces require different approaches for effective cleaning. We assess each project in Hingham, MA, individually to determine the most suitable method for optimal results. Whether it's a brick patio, a concrete walkway, or a natural stone surface, we have the expertise to handle it all, such as:


For brick surfaces, we employ a combination of pressure washing and gentle scrubbing to remove dirt, grime, moss, and other debris that can accumulate over time. Our skilled team takes great care not to damage the surface while ensuring a thorough clean.


We utilize high-pressure washing to remove stains, mold, and mildew from concrete surfaces. Our powerful equipment and eco-friendly cleaning agents guarantee a deep cleanliness that restores your concrete walkways to their former glory.


Natural stone surfaces, such as flagstone or bluestone, require special attention. We use a gentle approach to prevent damage, employing techniques like soft washing and low-pressure rinsing. This approach effectively removes dirt, algae, and other contaminants while preserving the natural beauty of the stone.


In addition to our expert cleaning methods, we prioritize using premium quality cleaning products. We understand that different surfaces have specific needs and carefully select the most suitable products for each project. Our range of environmentally friendly and biodegradable cleaners ensures both efficiency and sustainability.


Cleaning and Sealing Plans
We also offer scheduled cleaning options to meet your specific needs. We understand the importance of regular maintenance to extend the lifespan of your outdoor surfaces and prevent the buildup of dirt and grime.

Our team can work with you to create a personalized cleaning schedule that suits your preferences and ensures your patios, walkways, and masonry surfaces always look their best. The sealing techniques provide an additional layer of protection, preventing water penetration, stains, algae, and mold growth.


Cost-Effective Patios, Walkways, Masonry Surface Cleaning, and Sealing
We are committed to delivering excellence in every aspect of our work. Our experts undergo regular training and stay updated with the latest industry advancements. By choosing our cleaning and sealing services, you're investing in the visual appeal of your outdoor spaces and protecting them against future damage.

For additional information about our services for cleaning & sealing of patios, walkways, and masonry surfaces, please call Northeast Stonescapes, Inc. at (617) 947-3543. You can send us your requests and queries using this Online Form, and we will call you to discuss your requirements.