Outdoor Living Spaces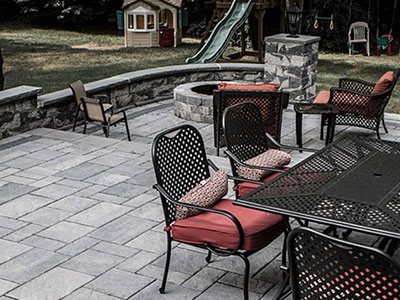 If you want to change the way you use your outdoor space then we are the right company for you. Here at Northeast Stonescapes we are the outdoor living specialists serving the greater Boston, MA region with great success. If you have a residential or a commercial outdoor space in need of some work then don't hesitate to contact us today.

We are a full service landscape and hardscape company specializing in the design and installation of outdoor living spaces. Our range of outdoor living services includes:


Patios
Outdoor Kitchens
Outdoor Fireplaces
Fire Pits
Pool Decks
Pergolas & Gazebos
Outdoor Audio & Visual
And so much more…
Custom Outdoor Living Spaces
The addition of an outdoor living space has become one of the most popular landscaping projects requested by client clients all over the US. The reason for this is that property owners are placing a lot more importance on the use of their outdoor space. Gone are the days when your landscapes were just lawns and gardens. Nowadays we want to get as much out of our outdoor areas as possible.

Let our team come out and assess your outdoor space and come up with a custom design that will serve the needs of you, your family and your property. We use only the latest landscape design software available to create our innovative outdoor living designs. This enables you to get a visual view on the final product and to make any necessary changes before construction begins. Browse through our project gallery to see some of our great outdoor living spaces that have delighted our clients.


Outdoor Living Benefits
There are many benefits to having an outdoor living space on your property. There is no wonder that new homes are built with an outdoor living room as a standard these days. Bare landscapes are seen as a waste of space and resources. The first benefit is the fact that an outdoor living area will increase the aesthetic appeal of your landscapes. We will help you choose materials that will complement your home or business.

The next most obvious benefit is the fact that you will be increasing the amount of living space you currently have into the outdoors. Generally, patios are built out from an external wall of the building. Meaning that you will step from your indoor room to your new outdoor room; creating a kind of extension. This will give you extra space to sit and relax or too entertain.

So, turning your outdoor space into an entertainer's hub is also a great benefit to you. No longer do you have to have all of your guests cramped inside making a huge mess every time you have a get-together. With an outdoor living space you can do all of your entertaining outside; leaving the inside of your property nice and clean.

Northeast Stonescapes will enhance the look and the function of your property with the custom design and installation of a great outdoor living space. Contact us today and let's get the ball rolling with a free project consultation!