Bathroom Remodels & Tile Work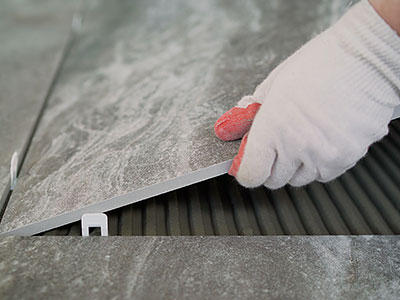 You can use tiles for floors, walls, and counters that are both durable and visually appealing. Although tile is most often seen in wet areas like bathrooms and kitchens, it can be utilized to create stunning multifunctional designs in any space, including spa's and poolscapes, patios, decks, and other areas.

Northeast Stonescapes, Inc. has the professionals, knowledge, and resources to create chic tile designs for your next bathroom remodel project in the South shore of MA and the surrounding areas. Whether you want functional tiles for the bathroom floor or artistic mosaic tile for your kitchen, we can help.


Bathroom Remodels
Discover the art of bathroom transformation with our meticulous remodels that epitomize innovation, quality, and versatility. Crafting elegance is our expertise, and we pay attention to every fixture placement. Our skilled artisans ensure that your bathroom exudes sophistication while being fully functional.

Our range of remodel types caters to diverse preferences, ensuring your vision comes to life seamlessly. We offer these services:


Partial Remodels - In these remodels, specific elements receive a revitalizing touch. From modernizing fixtures to enhancing storage solutions, our partial remodels offer a revitalized ambiance while preserving the essence of your bathroom.


Complete Overhauls - Our all-encompassing remodels reimagine every facet for a complete transformation. With a focus on layout optimization, contemporary fixtures, and intricate details, we create bathrooms that redefine luxury and functionality.


We source only the finest materials, elevating aesthetics, and longevity. Our curated selection of tiles, fixtures, and finishes empowers you to personalize your space, reflecting your unique style. Our team's expertise transforms concepts into reality. We execute every element, from plumbing intricacies to lighting installations, precisely. The result is a bathroom that boasts both visual allure and seamless functionality. With our commitment to innovation, premium materials, and unparalleled craftsmanship, we turn bathrooms into havens of luxury and practicality.


Range of Tile Design and Installation Solutions
You can find tiles in a wide variety of eye-catching colors, textures, and forms to complement the furnishings in almost any indoor setting. Choose designs that make a strong statement or keep things simple by sticking to the basics. We can cut the tiles to whatever size you require for your installation. If set correctly, ceramic or porcelain tile can mimic the appearance of natural stone while also being easy to maintain.

With our careful, expert installation, you can be confident that your tiles will be sturdy, watertight, and waterproofed for many decades to come, providing a lifetime of use and increasing your home's resale value. We are experts in installing floating cement, which ensures a level surface that looks great and lasts for years.


Customized Tile Work
We will work closely with you during the entirety of your project. We take great satisfaction in our ability to help you at every stage of the process. As such, we will oversee the whole project, delivering contracts, estimates, and architectural plans as needed.

Regarding the look and quality of your tile installation, we want to ensure that it stands out from the crowd. That's why we work so hard not just to meet but exceed your expectations for service and to include any special requests you may have.

If you want more information about our bathroom remodeling and tile work services, please email us through this Contact Us form or speak with the Northeast Stonescapes, Inc. team by calling us at (617) 947-3543. Our skilled experts are here to help you with all the details you need about our services. They can schedule a site visit if you require a quote for new tile work or repair.