Landscape & Hardscapes in Scituate, MA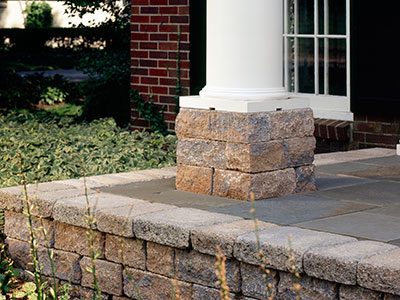 Northeast Stonescapes, Inc. is your one-stop destination for a wide array of services designed to fulfill all your landscaping and hardscaping needs. Our team of highly skilled professionals in Scituate, MA, is committed to going above and beyond to exceed your expectations. From breathtaking designs to flawless craftsmanship, we possess the expertise and passion to transform your outdoor spaces into stunning havens that will stand the test of time.


Range of Landscaping and Hardscaping Services
We know that our clients want the convenience of accessing all types of landscaping and hardscaping services under a single roof. Our comprehensive range of services includes:


Our team collaborates closely with you to create customized landscape designs that showcase your unique style and enhance the natural beauty of your surroundings. We utilize innovative techniques and high-quality materials to bring your vision to life.
Keep your lawn looking lush and healthy year-round with our comprehensive lawn care services. From regular mowing and fertilization to weed control and seasonal clean-ups, we ensure your lawn remains vibrant and well-maintained.
Whether you desire an inviting patio, a charming walkway, or an impressive retaining wall, we specialize in designing and constructing hardscape elements that perfectly complement your landscape. Our attention to detail ensures exceptional results.
Elevate your outdoor experience with our personalized outdoor living spaces. From fully equipped kitchens and cozy fire pits to comfortable seating areas, we design and build spaces that provide a perfect blend of functionality and aesthetics.
Illuminate your landscape and extend your enjoyment into the evening with our expertly designed lighting solutions. Our strategic placement of lights highlights architectural features, pathways, and landscaping elements, enhancing the beauty and safety of your outdoor space.
Create a tranquil ambiance in your outdoor oasis with our captivating water feature installations. From serene ponds to elegant fountains and cascading waterfalls, we can bring the soothing sounds of nature to your doorstep.

With an impressive range of services, Northeast Stonescapes, Inc. is dedicated to meeting all your landscaping and hardscaping needs. Experience the difference working with us as we bring your outdoor spaces to life, transforming them into captivating retreats that will make a lasting impression.

Our team of skilled professionals is committed to delivering exceptional results, combining innovative designs with impeccable craftsmanship. Whether you desire a stunning landscape, functional hardscape elements, or a seamless combination of both, we have the expertise and passion to exceed your expectations. Trust us to create outdoor spaces that you'll love and enjoy for years to come.


Customized Landscaping and Hardscaping Solutions
We understand that your outdoor space reflects your unique style and preferences. Whether you envision a picturesque landscape design, a functional hardscape installation, or a seamless blend of both, our customized services are tailored to bring your vision to life. We provide top-notch landscaping and hardscaping solutions catering to projects of all sizes.

Our team of experts is committed to delivering exceptional results that surpass your expectations. With our extensive range of outdoor landscape and hardscape services, we can help you create a personalized haven that you can enjoy for years to come.


Customized Landscaping Solutions
Rest assured that once you reach out to us, our dedicated team members will promptly get in touch with you to provide the assistance you need. From breathtaking landscapes to innovative hardscapes, we have the knowledge and expertise to transform your outdoor space into something truly remarkable.

To learn more about our services, feel free to contact us on (617) 947-3543. Our friendly and knowledgeable staff is ready to discuss your project requirements and offer personalized solutions. Alternatively, you can conveniently submit your requests and inquiries through our user-friendly Online Form.