Hardscape Installations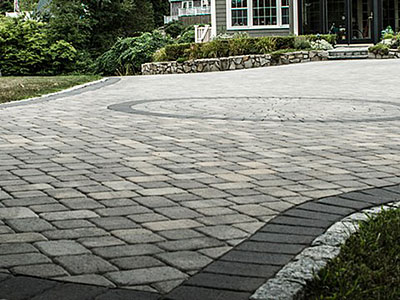 Let Northeast Stonescapes enhance your landscape setting, by designing and installing a beautiful hardscape feature. We have been providing a full range of hardscape installation services for our residential and commercial clients throughout greater Boston, MA for many years.

Whether you have an existing hardscape feature that needs remodeling or you want to add a while new installation to your landscapes; we are the company for you. We have a team of highly experienced hardscape professionals who will custom design and install a hardscape project that will delight you!


Hardscape Features for Your Landscapes
When planning a hardscape design and installation project for your residential or commercial property, it is essential that you also consider softscape elements. At Northeast Stonescapes we can custom design and install your hardscapes as well as all of your plants, lawns, shrubs and trees. The combination of expert hardscape and softscape design is a winning combination and will enhance the curb appeal of your property!

Hiring a professional hardscape company like Northeast Stonescapes will ensure that you get the best installation possible, one that will not only be beautiful but one that will last a lifetime. Our team of designers and contractors has all the knowledge and the experience to transform your entire landscape setting. We will also change the way you use your landscapes with the installation of hardscape elements.

Some of our hardscape services include the design and installation of:


Patios
Driveways
Walkways
Decks
Outdoor Living Areas
Water Features
Retaining Walls
Outdoor Kitchens
Fire Pits
Outdoor Fireplaces
And much more…
Hardscape Considerations
There are many elements and things that you will need to consider when planning a hardscape installation for your property. This can be quite confusing with so many things to choose from and so many decisions to make. That is where having the help of a professional hardscape contractor like Northeast Stonescapes comes in handy.

We can make an assessment of your hardscape needs including the planning and design as well as selecting the right materials for your property. Our professional team will suggest materials that will not only enhance the look of your property but materials that will be durable and stand the test of time.


Hardscape Installations by Northeast Stonescapes
We at Northeast Stonescapes will provide you with expert advice on all aspects of your hardscape installation project to ensure that you get the best out of your outdoor living space. We want you to have a beautiful looking hardscape and one that will allow you to get so much more out of your property. For example, installing a patio with an outdoor kitchen will enable you to do all of your entertaining outdoors!

We believe that hardscape installations are a way of extending the amount of living space you have into the outdoors. This can only benefits the future value of your property. So why not get so much more enjoyment out of your outdoor areas and let us install a great hardscape feature for you? Contact us today and we will get you started!