About Us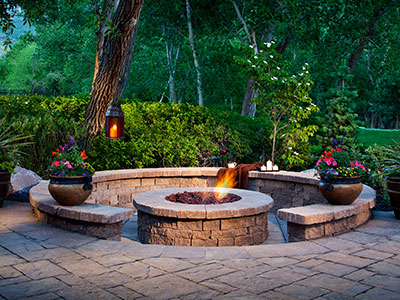 Northeast Stonescapes Inc is the premier landscaping and hardscaping company catering to clients in the greater Boston, MA, region. With our expertise and unwavering dedication, we specialize in customized hardscape and landscape designs and installations that transform your outdoor spaces into remarkable areas for relaxation and entertainment.

As outdoor living specialists, we understand the value of your time. Your outdoor spaces should be enjoyed rather than burdened with constant maintenance. With our help, you can reclaim your leisure time and create a haven to unwind and make lasting memories with your family and friends.


Why Chose Us?
Our team of professional landscape contractors consists of certified experts installing interlocking concrete pavers and retaining walls. We are committed to using only the highest quality materials, ensuring the longevity and durability of our projects, and delivering exceptional aesthetics that enhance the overall beauty of your outdoor space.

Whether seeking a complete landscape overhaul or a remodeling of your existing setting, Northeast Stonescapes is the ideal company. Our talented landscape designers harness the power of cutting-edge software to provide you with various options tailored to your specific outdoor space. From stylish and innovative designs that make a statement to classic and simple concepts that exude timeless elegance, we possess the experience and knowledge to bring your unique vision to life.


Premium Services
When you choose Northeast Stonescapes, you can expect unparalleled guidance and top-notch workmanship for all your landscape and hardscape projects. We take pride in offering the best advice, utilizing our expertise to ensure every detail is meticulously executed, and delivering results that surpass your expectations.

Let us be your trusted partner in creating the outdoor oasis you've always dreamed of. Contact Northeast Stonescapes Inc today and experience the difference our professional team can make in your landscape and hardscape endeavors. Together, we will turn your outdoor space into a haven of beauty and tranquility, tailored to your individual preferences and lifestyle.