Landscape & Hardscape Services in Hingham, MA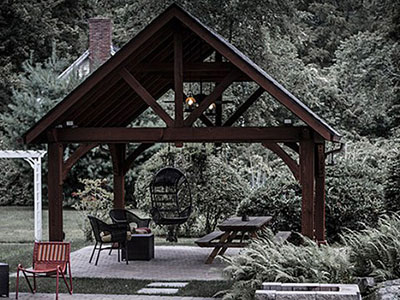 Welcome to Northeast Stonescapes, Inc., your premier landscaping and hardscaping company serving the beautiful town of Hingham, MA. With our dedication to high quality and custom services, we are here to transform your outdoor spaces into stunning landscapes that exceed your expectations.

Whether you are a homeowner or a business owner in Hingham, MA, we have the expertise and experience to create outdoor areas that reflect your unique vision and enhance the beauty of your property.


Comprehensive Landscape and Hardscape Services
We excel in providing a comprehensive range of services designed to meet all your landscaping and hardscaping needs. Our skilled professionals are committed to delivering exceptional results, combining innovation, craftsmanship, and attention to detail. With our expertise, we can turn your outdoor spaces into beautiful retreats you can enjoy for years. Our services include:


Landscape Design and Installation - We work closely with you to design a customized landscape that suits your preferences and enhances the natural beauty of your property. Our team utilizes the latest design techniques and materials to create stunning outdoor environments.


Hardscape Design and Installation - From paver patios and walkways to retaining walls and outdoor fireplaces, we specialize in designing and installing hardscape elements that add functionality and create focal points in your outdoor spaces.


Outdoor Living Spaces - We can create personalized outdoor living areas that cater to your lifestyle, including outdoor kitchens, fire pits, seating areas, and more. Our goal is to provide you with a space to relax, entertain, and make lasting memories.


Water Features - Add tranquility and elegance to your landscape with our water feature installations, such as ponds, fountains, and waterfalls. These features can create a soothing ambiance and become the centerpiece of your outdoor oasis.


Landscape Lighting - Illuminate your landscape with our expertly designed lighting solutions. We strategically place lights to highlight architectural features, walkways, and landscaping elements, enhancing the beauty and security of your property.


Lawn Care and Maintenance - Our team can help you maintain a healthy and vibrant lawn with our comprehensive lawn care services, including mowing, fertilization, weed control, and more.


Seasonal Services - We offer seasonal services, such as spring and fall clean-ups, to keep your landscape looking its best throughout the year.


Customized Landscape and Hardscape Services
We offer customized landscape and hardscape services tailored to meet your unique requirements. Our commitment to delivering high-quality workmanship ensures that your expectations are not just met but exceeded. We believe in utilizing the finest materials available, combined with the expertise of our skilled craftsmen, to create stunning and enduring outdoor spaces.

To us, every project is an opportunity to bring your vision to life. Our team of professionals takes the time to listen and understand your specific needs and preferences. We work closely with you throughout the entire process, providing guidance and expertise to ensure that the result reflects your individual style and enhances your property's value and curb appeal.


Your Local Landscaping Specialists
Whether you desire a scenic landscape design, a functional hardscape installation, or a combination of both, our customized services are designed to transform your outdoor space into a personalized haven that you can enjoy for years to come. We are committed to catering to all your landscaping and hardscaping needs in Hingham, MA, whether they are big or small.

For more information about our extensive range of outdoor landscape and hardscape services, Northeast Stonescapes, Inc. is here to assist you. Feel free to contact us at (617) 947-3543 to discuss your project requirements. Alternatively, you can conveniently submit requests and inquiries through our user-friendly Online Form. Rest assured; our dedicated team members will promptly contact you to provide personalized assistance.